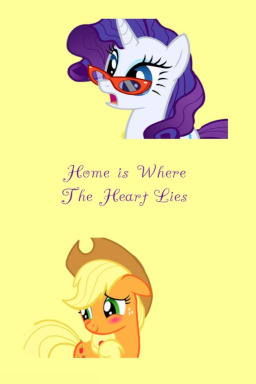 It was a secret no-strings-attached relationship, that's all. A few flings here and there, but that was it… and then, Rarity got a job opportunity that changed everything. She had moved to Canterlot to pursue her career, and time flew by. Now, five years have passed, and she's lost contact of her Ponyville friends. Upon returning to her hometown, she realizes that everypony has changed in one way or another.
And out of all the news, what she didn't expect was for Applejack to be a single mother to a four-year-old daughter. Now, that isn't so much a bombshell on it's own, but what puzzles Rarity the most is how sensitive her friend is regarding the little filly's paternity.
After all, that's what friends are for, aren't they? To worry about one another?
...well, maybe Rarity is worrying a bit too much - or is she?
---
Bad cover art made by me. Do I get a "YOU TRIED" sticker? Shoutout to OkemosBrony & twilight-the-pony for editing!
p.s. - take note that this story is AU to all of my other RariJack family stories.
Chapters (5)