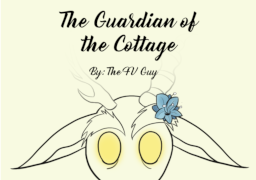 Sunny Starscout was ventured far and wide and accomplished her dream of uniting the three tribes, bestowing a new era for Equestria.
But her hunger for adventure was far from complete. Just a few days after the ending of their journey, she huddled her friends and supplies to travel to the far west to uncover ancient ruins that were once a critical location to Equestria's lost history.
If her father's research was correct, the town's name was Ponyville.
---
FLUTTERCORD SUBMISSION DAY #2:
Chapters (1)