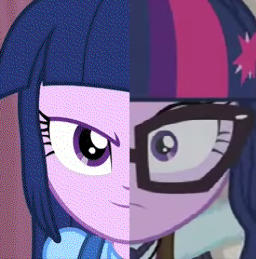 Source
After meeting her human counterpart, a thought has been bothering Twilight. Why does she need glasses? Twilight knew her vision was perfectly fine, so there seemed no reason for the other Twilight to need them.
Princess Twilight needs to figure this out.
---
There is a sequel! Warning, it's a shipfic.
---
AN: Featured 10/9/17
Chapters (1)