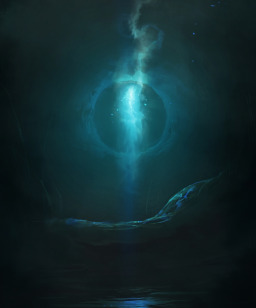 Source
Apple Bloom isn't crazy. Sweetie Belle knows she isn't, because Apple Bloom keeps telling her so.
And so when Bloom insists that the Cutie Mark Crusaders sneak out of a sleepover to investigate the strange lights she's seen out of her window at night, the ones that Applejack says don't exist, Sweetie Belle and Scootaloo begrudgingly agree to help.
This, as it turns out, is a mistake.
Chapters (1)