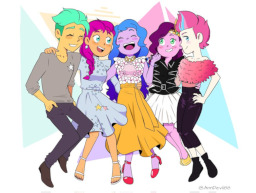 Source
Hi there! I'm Hitch Trailblazer. And this is the story of my life as only male student at Mareitime Academy, a prestigious all-girls' private boarding school.
Inspired by Hitch being the only male character in the Mane 5. What could possibly go wrong?

Cover art from AnnDevil88, will remove upon request.
Chapters (4)