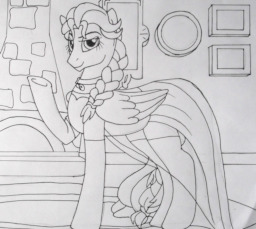 This story is a sequel to Encounter at North Park
---
While enjoying a relaxing morning at his coltfriend and Master's apartment, 'Princess' Dusky gets an unexpected but welcome surprise.
Turns out it's a surprise that Brush Stroke enjoys as well.
A side story in the Wilyverse, this takes place mid way through Chapter 17 of Wildfire 2: Releasing the Flame.
Teen for cross dressing themes, just to be safe.
Chapters (1)