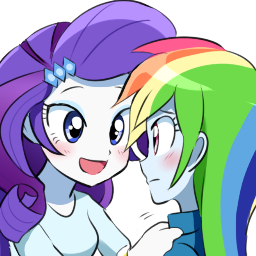 Source
Years after Rainbow Dash graduated, the world has moved on from the antics of her high-school days. Friends have left town, drifted away, drifted back in, some even disappeared entirely.
But Rarity has been a constant in Rainbow's life since middle school. Now, as she comes to realize how important the fashionista is to her, can Rainbow tell her?
Probably not. Talking was never her thing. She's gonna damn well try though.
Chapters (1)