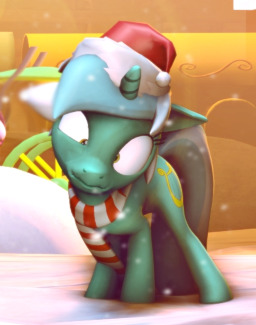 Source
One of the downsides of being a confectioner is that Bon-Bon is busy every holiday and she has almost no time to do her own celebrating.
Lyra wants to help her marefriend - costumes, decorating, parties.
If only Lyra's common sense could match her enthusiasm.
---
A Breezie story written for TheJackOfTales for Jinglemas 2021!
Chapters (1)