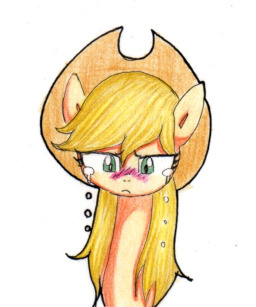 Source
When a human arrives in Ponyville, Applejack takes her in. She slowly begins to realize why she wants to protect this girl.
---
Wow! I want to thank everyone who has given the time to read the story and all the wonderful comments! Thank you all so much! You don't know how much all your comments, likes, and favorites means to me!
Okay I should probably clarify, that even though I wrote girl, that she is an adult. And not adopted.
Chapters (1)