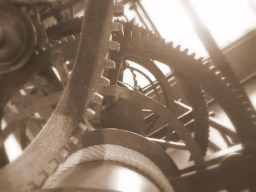 I have no idea how long I've been here, this gap between the seconds. It could be minutes, days, ages, I can't tell. I can never tell.
Maybe that's for the best.
The sun never rises, but it never sets. The clock never ticks, and I never rest. I never hunger, nor thirst. I certainly never tire.
It makes it much harder to tell the time I spend here...
Yet it never feels like none at all...
Chapters (18)