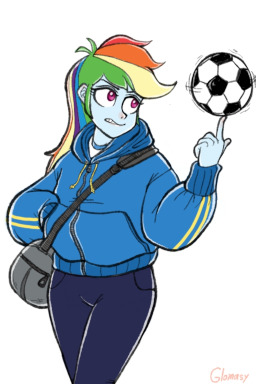 Your name is Anonymous, Anon for short. And your family just moved to the beautiful and peaceful city of Canterlot.
After all the problems you had at your previous school in Seacrest County, you decided to keep a low profile. However that plan had to change since Rainbow Dash, the captain of the newly formed team for the 1st Annual Interschool Sports Competition, a new program developed by the Ministry of Education, asked you to be in the team because of the situation she's in.
Your team to the eyes of others is a complete disgrace, even to your school's authorities...but you'll find the potential within your new friends and make your best efforts to advance!
Chapters (14)