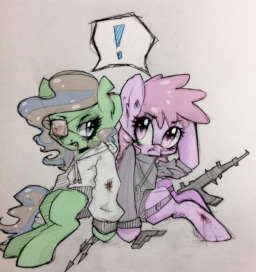 Source
This story is a sequel to She's a Glitch
---
Image is sourced, just click on it for origin.
With Glitchie Pi finally captured and restored to... 'normal'... Fluttershy has decided to reveal that she too is not the original pony she has claimed to be for so long. With a changeling stood in Sugar Cube Corner, what will happen next? When and how did she replace the Fluttershy we know and love? Who was that Earth Pony spying on them? Are there more secrets to be shared by the Mane 6? AND WHERE IN THE WORLD IS CARMEN SANDIEGO!?
All this, and more, if you only read on...
Chapters (14)