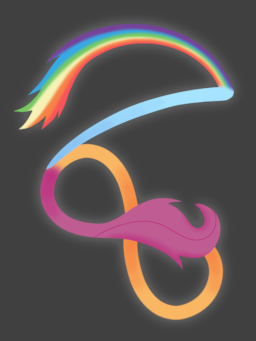 Rainbow Dash didn't know she'd be on the precipice of the biggest change in her life when she nonchalantly agreed to help Pinkie Pie. Throw a party, make a lot of foals happy, go home. That was the plan.
So…why does she keep going back? Why does home…feel so empty?
Unable to shake the one foal that refuses to leave her head, Rainbow Dash is ready to jump into the greatest change—and greatest challenge—of her life.
And that, my friends, is only the beginning.
---
Chinese translation by luhcow:
无光,无声 Unseen, Unheard - FimTale
https://fimtale.com/t/34089
Chapters (22)