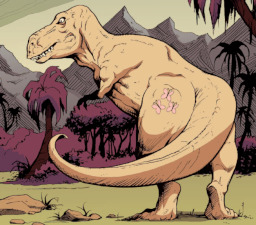 1. Trixie visits England, Briefly: A mispronounced word by a showmare lands her in rural England, during a traditional English sporting event.
2. Everypony is Drunk and Speaking Russian for some Reason: A gift to Rainbow from a foreign pegasus turns out to have an unanticipated side effect when consumed.
3. Fluttersaurus Rex: She just wants a hug.
4. The Tragic End of Maregellen: Never trust a globe that was a gift from Chancellor Puddinghead.
Chapters (4)