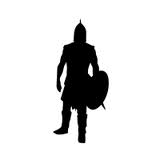 Skyrim guard travels the magical land of Equestria, making friends and foes, having adventures and lecturing about proper citizen behavior.
But how will our hero fare against the native ponies with such a short repertoire of phrases? Will he help the land or cause its downfall? Should we follow?
Of course we should!
***
Also, all comments saying anything about anything get a prize!
Chapters (19)