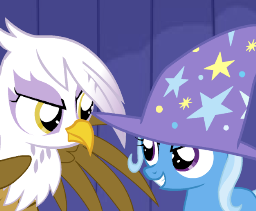 Source
The armies of the the free world — from the Myrmidons of Minos to the Border Guard of Equestria — unite to free the deer nation Nainuoc from a tyrant and destroy his secret doomsday devices.
Critics see a quagmire, cooked up on flimsy pretenses. Supporters see a just war of liberation, for the safety of the world.
Gilda and Trixie see comically large sums of money, drifting softly into their clutches.
Chapters (1)