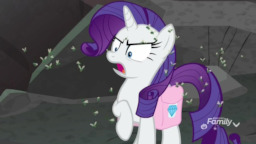 This story is a sequel to Rarity, I'm Pretty Sure You're Dead.
---
Rarity is dead, rotting, but still very much standing. Now in a race against time, the mare scrambles to get a new body before she falls apart completely. Oh and Twilight's there to help, of course.
---
This is part of the 12 days of christmas, head over here to keep track of all the cool stuff coming down the pipes. If you want to ensure I can afford to keep doing stuff like this, consider backing me over on Subscribestar or Patreon.
Chapters (5)