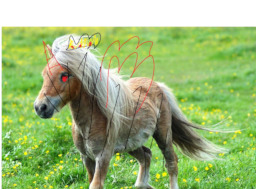 This story is a sequel to My Little Dashie
---
When Jim pisses off God, he is sent to a place worse than hell: Aquestria. There, he learns about the terrible past of the sea ponies and is entrusted with the task of lifting their curse. Can he restore their land to it's former glory? Probably not.
EDIT: Comments now disabled. STOP BEING MEAN.
EDIT 2: Look, I can't waste my precious time deleting comments, so you're gonna have to pretend they're not there, okay?
Chapters (12)