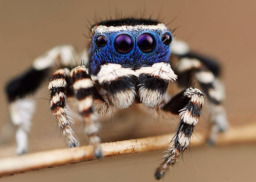 HB is recovering from a nasty case of 'Everything Disease', and, being both her teacher and caretaker, Fluttershy decides to help the mare with cleaning her home. Unfortunately, their would-be chores are interrupted by a pony arriving at their home with the appearance and mannerisms of a poorly animated wooden puppet. Taking it as a sign of trauma, Fluttershy invites her in temporarily until she can take the visitor to the hospital.
While HB is skeptical of this pony's behavior, the sad-faced veneighzuelan spiders in her attic aren't buying the 'performance', especially after all the strange occurrences happening around their dilapidated old house.
---
Heartbreak is the creation of Potatobreak (:>). The Sad-faced Veneighzuelan spiders are also their creation. This is a late birthday present for them as well. Happy ECHday!
Their first story would be this one if you're interested: My Little Heartbreak: Heartbroken.
I'd say you don't need to read it just to understand this short story, because I feel like I portrayed Potatobreak well enough. Still, you should read them, they're fun to go through.
Chapters (1)