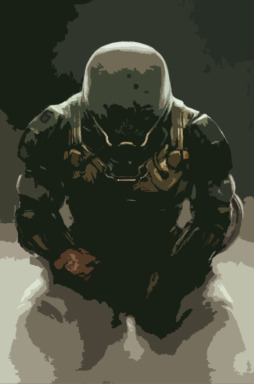 A Juggernaut, one of the most deadly foot soldiers on Earth, wakes up from cryosleep to find his ship crash-landed in a foreign location. With seemingly nobody surviving but he, the Juggernaut dons his armour for a final time and prepares to go out guns blazing.
When he makes it outside, he is confronted with something that will shake his very foundations of life.
---
Written for a friend that has supported me since the beginning.
Cover image thoughtfully recommended to me by Ironwolves21.
Chapters (11)