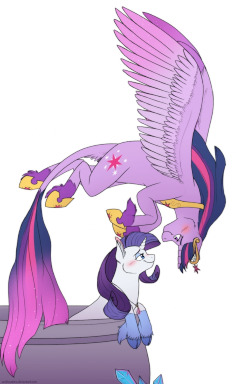 This story is a sequel to The Enchanted Library
---
Rarity enjoyed the simple pleasures of life.
Drinking tea, using magic telekinetic necklaces, fighting timberwolves, picnics with Fluttershy, meeting dragons and, most of all, befriending and spending time with an ancient alicorn spirit.
She wouldn't give it up for anything in the world.
---
Oneshots set in "The Enchanted Library" universe.
Chapters (10)