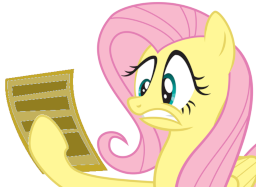 When Fluttershy finds a page of a clopfic containing Spike and a certain white mare, the page finds itself in the hooves of many ponies it's been kept from. All of the clues seem to point to Spike, but is there more to this page than meets the eye?
Author's Note: Contains lines of some saucy material. Nothing to clop over, but it refers heavily to something you'd find in a clopfic. Don't read if you're offended by this sort of thing. I only rated it teen because it's pretty tame and there's very little of it, but if it's too much I can rate it mature and add up a "sex" tag.
Any constructive criticism would be greatly appreciated!
Chapters (1)