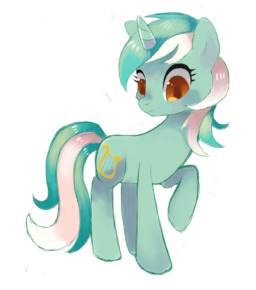 Source
Changing into a pony was one of those things I thought would never happen to me, like getting robbed or winning the lottery. I'm still waiting on the latter two, but the first... Well, it's not as awesome as it might have been, considering the circumstances.
Now I'm sharing a body with Lyra Heartstrings and I've got to find a way to get to New York. If something's going to go down, I'm going to be there for it. Nothing's going to stand in my way!
But it's strange, you know. The Lyra I got? Not really the Lyra I was expecting. What does it mean to be a background pony, anyway?
Submission for the Pony-Earthverse. Yes, I'm joining the bandwagon late. Please don't hate me.
"Other" tag is a stand-in for potential interaction with other stories. If necessary, tags will be revised.
Chapters (7)