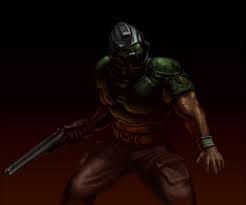 The Legions of Hell are on the run, and Doomguy has finally found the portal that might lead him home. Emphasis on Might. For all he know's the portal could throw him right back into Hell.
Deciding to give it a go, Doomguy steps through the gate and finds himself in a place far more terrifying than Hell had ever been...Ponyville, Equestria. Worse off, the technicolor ponies who live there won't leave him alone!
Will Doomguy survive to kick-ass another day?
Chapters (2)