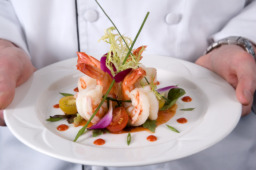 When he was ten years old, Peter Falwell was found by Princess Celestia and her newest student, Twilight Sparkle. Without a home to turn to, Peter was taken in by the princess and looked after him like her child. Over the year that Peter spent in the land of Equestria, he and Twilight became close friends.
Upon returning to his home world, inspired by the culinary experts that prepared the best foods for Celestia and Peter, he sets forth on a dream to become a chef and open his own restaurant.
As a young adult, Peter saves enough for a down payment to develop his own restaurant in New York City. However, as he travels up to the Big Apple, fate pulls its strings and returns Peter back to Equestria. Upon reuniting with him, Twilight and Celestia do all that they can to help Peter continue his dream and open a restaurant in Twilight's hometown of Ponyville.
_______________________________________________________________
My next shot at a slice-of-lifey story. Set in a time where Twilight has not yet (and probably won't) become an alicorn. I'm also writing this when I'm not writing my Attack on Titan crossover, so if updates seem slow, I apologize in advance. Inspired by the song My Dearest by Supercell
Chapters (18)