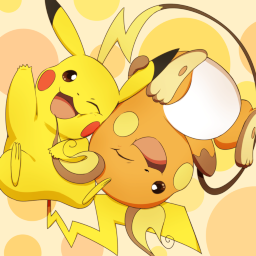 Source
This story is a sequel to A Little Adventure in Alola
---
After learning about an upcoming friendship celebration, Ash's Pikachu and his beloved Nica agree to pay their old friends a visit, once again stepping into the land of Equestria. With their love blooming and eggs close to hatching, they want nothing more than to share their wonderful experiences with their pony friends.
However, Tempest, a self-exiled unicorn, is leading the Storm King's army to invade Canterlot after months of planning and preparations.
As the clash between Storm's forces and the Thunder duo occurs, Pikachu and Raichu are about to prove that the friendship the ponies shared with the other races isn't a weakness, but their greatest strength.
List of proof-readers:
Special thanks to UnknownGiggs
and
Jay+Tarrant
for intense and detailed proof-reading.
And also Rated+Ponystar for writing an opening for me.
Chapters (1)