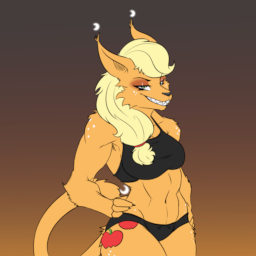 This story is a sequel to Twilight Gets a Puppy, Season 5
---
Now that the time travel shenanigans are finally over... maybe. Twilight, Rahs, and Spike can get on with their day to day and break in their new roomies properly, while keeping Starlight and Tempest from killing each other.
Or keep everyone from making bets about it.
Still this years not going to be any less annoying, with newborns, changes in dragon lord leadership, cutie mark crusades, Pinkie Pie being Pinkie Pie, Discord, of course, Fluttershy's brother, the battle for Rahs heating up between the six, Ogres and Oubliettes games gone mad, a massive prank war, the return of Daring Doo, added on top of the prophecy not having happened yet, and the Sparkles will again find themselves in the middle of everything.
As usual the lewd warning goes here cause of some situations and Cadence. I don't want to use the sex tag cause there isn't any and people might get confused by the current cover art.
Coverart by Marking
Chapters (25)