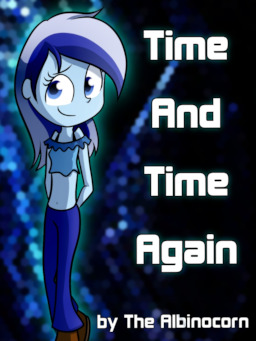 Being able to see possible futures makes Minuette's life pretty easy. Being able to roll back time when something goes wrong makes life even easier.
Both powers should make asking Sunset Shimmer out on a date the easiest thing ever.
She shouldn't have tried on a Tuesday.
---
Edited by the great Nomad_Sigma!
Cover art by Novel-Idea!
Original art found here!
Written for Jake the Army Guy's Horse Words Extravaganza!
Chapters (1)