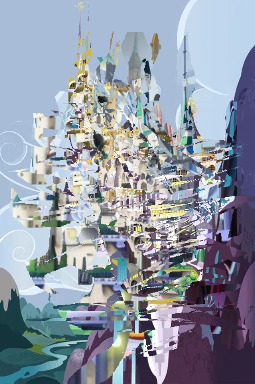 This story is a sequel to Journey To Hearth's Warming
---
What does an assassin[Stone], a former knight[Comet], two agents[Noteworthy/BonBon], a fallen soldier[Flash], a broken family[Vapor Trail], a lost CMC[Sweetie Belle], an abandoned sister[Limestone] and a tyrant[Kray], have in common? The missions were simple; Protect the princess. Kill the target. Save a few marriages. Uncover the hidden truth. Meet with some sisters. Conquer the world. 9 characters intertwined together in 17 months of living hell. See the start, the end, and then the confusing stuff in between.
This is an anthology story, with almost every 17 months getting one chapter per season. Most will get around six chapters in all so I'm guessing a series of six seasons. However, once introduced, Month 17 and Month 2 will get extra chapters between every 4 months, because their months will be covering more events.
Much like my Hoodwinked series, to ensure no overloading, each chapter will be around 1k words, including the longer stories. Plus, I will be posting three chapters each month. Seasonal breaks are akin to my Journey To Hearth's Warming series, but with winter breaks at the end of November and returning in February.
For those wondering, yes, this is a remix of my Friendship Lost. Rather instead of trying to post multiple stories at once and hoping everyone stays in the loop, I've decided to just combine them all into one story. Yeah, some plot points have changed, but some paths haven't. This means, yes, Flash Sentry will be a grey character in the future, but in the past... well you are just going to have to read and find out how he gets there.
As for its connections to Journey To Hearth's Warming. At most you are required to read Season 1 episode 3, and the Season 6 Prologue. That's it. Nothing else is required for a good while in this story.
The idea behind the cover is it's what everyone sees upon looking at Canterlot now. By taking the classic image of Canterlot and splicing it through several photoshops then pasting the strange pieces of each over top of the original and then shredding it with draw n copy n paste. It's meant to feel very very wrong.
Chapters (13)