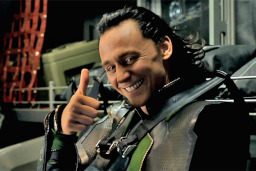 Crossover with The Avengers
9.12.2014- Cripes, I made the featured box?! Thank you all so much!
After his actions in New York, Odin hands down his sentence for Loki's crimes. Instead of execution or being locked in the Asgardian dungeon for the rest of his natural life, Loki will instead be sent to live with his granddaughters, to learn the virtues he is so desperately lacking.
Loki didn't know he had granddaughters. He had even forgotten he had a son in the first place.
And to make things even more complicated, said granddaughters are magical pony princesses in a magical land of talking, technicolor ponies called Equestria.
Yeah. Things are gonna get interesting.
Chapters (11)