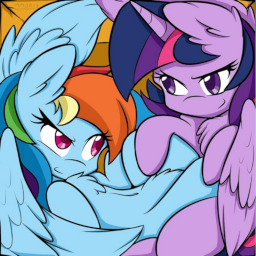 Source
Twilight has had a crush on Rainbow Dash for a few months now, and it's starting to become unbearable not being able to confess. When Twilight calls Rainbow over and has a sleepover with her in the library, could this be the chance she was looking for?
A really fast, fairly adorable, one-shot TwiDash fanfic.
Picture made by Ambris on DeviantART. Go check that person out!
Chapters (2)