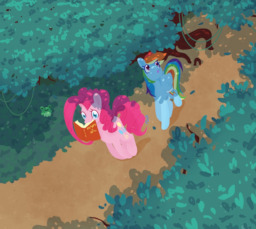 Pinkie Pie is looking for a special party decoration for a special party and she asks for Rainbow Dash's help. With limited time on their hooves, will they be able to make it before it's too late?
Story takes place in Season 2
---
A gift for TheLegendaryBillCipher. Definitely make sure to check them out!
Minimal editing was done with the help of The Red Parade.
Cover art by me.
Chapters (1)