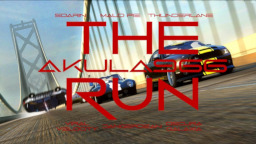 Looks like the Speed Triumvirate have done it this time. Dean has somehow managed to piss off a massive Equestrian crime ring through unspeakable means and now, the three owe the mob hundreds of thousands of bits.
Thankfully, V has a solution. An entry into the most grueling and challenging street race in Equestria.
The Run. 2500 miles (4023.3 kilometers) from San Franciscolt to Manehattan. Over 200 drivers vying across the country for a massive $25 million bit jackpot. More than enough money to pay off the gangsters hunting them down.
But will our three heroes have it in them to take on this journey? Let's find out...
---
Crossover with Need For Speed: The Run
And once again, thanks to DangerDean for the logo art!
Chapters (5)