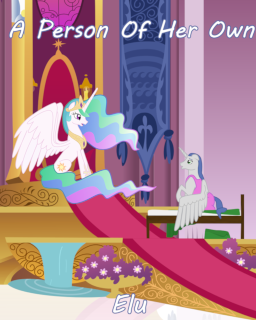 Maria is a simple girl living in a quiet Russian town. Her life and where it would go was already decided by her parents and the society. She always wanted to get away from this but didn't know how until a mysterious wish granter shows her a path. Little did she know how it would turn out - on the night of her birthday, after she makes her wish, she is transported to Equestria and turned into an alicorn.
Her wish for a different life will certainly turn into more than she could ever expect.
---
Cover art uses Canterlot Throne Room by mattbas and sitting Celestia also by mattbas
Join the Discord to discuss the story and get to know other people who like my stories!
Support me on Patreon or Ko-Fi if you'd like! Joining any tier will grant you access to new chapters one week ahead of everyone else.
Chapters (5)