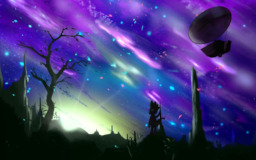 Source
When Twilight and Celestia have an argument about the existence of leap years, there's only one possible way to settle their differences: a race around the world!
With the full benefit of hindsight, there may have been other ways.
An 80 Days crossover, written as part of Horizon's writing challenge. Edited by Ether Echoes, Soge, Giant Hat, and Tormented Dragon, who are all amazing.
Chapters (22)