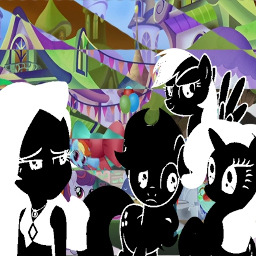 It has been six years since Princess Twilight Sparkle ascended to the throne of Equestria. There has been continuous peace and prosperity ever since. The only down side? Rarity cannot get away from the press and media who follow them around.
Even in remote holiday destinations she is recognised. Only now she has an idea. A potentially weird and risky idea which involves a certain mirror portal. This tale really focuses on the relationships of these holidaying ponies, and the effects having a doppelganger can have on someone from a parallel world.
Author note 1: This is a story written using UK English dictionary.
Author note 2: Prologue is optional.
Chapters (9)