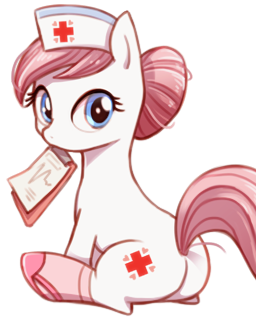 Source
Nice clothes? Check. Bouquet? Check. Prettiest little nurse girlfriend of all time? Double check!
All that needs to happen now is for this big romantic surprise date plan to go off without a hitch. She'll be swept off her feet by dinner at a fancy restaurant, feel as special as she deserves to, and know that she is loved beyond a shadow of a doubt. It'll truly be a special night.
Well, assuming nothing goes wrong, but why would it?
No, of course not! Everything is definitely going to go perfectly according to plan.
Amazing art by Ezoisum, who you should go check out. Will take down if requested.
Chapters (1)