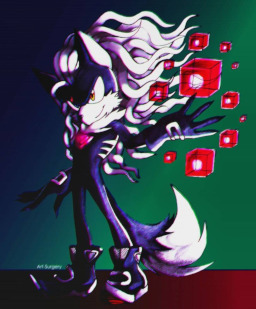 Source
After a good day passed crusading, Scootaloo is napping before returning to her home when a rift suddenly opens before her. Out of the rift comes a strange ruby followed by a bipedal mustachioed being. Scootaloo quickly discovers that the ruby possesses great powers but before she knows it, she accidentally merges with it.
Now, she has to learn to control her new phenomenal powers, fight the mustachioed being who reveals to be a mad scientist who wants to use the power of the ruby to return home (and conquer Equestria on the way), and deal with the spirit of a sicko trapped in the ruby calling himself Infinite.
Perfect setting for the rising of a new, awesome super hero: Zero.
---
Crossover with Sonic the Hedgehog. Starts during season 4 of My Little Pony and after the events of Sonic Mania Plus.
Chapters (23)