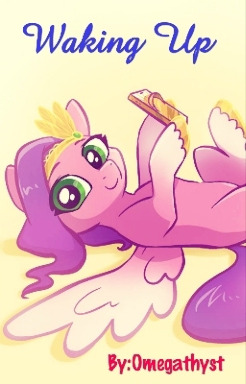 Grumpy barista Johanna Waters has had it with the real world: her job, her insufferably repetitive day-to-day routine, and now her fandom's unappreciation for the incredibly sexy Pipp Petals. The next five mornings after that lead to one surprise after another, completely turning Johanna's life upside down in the most wonderful way possible.
Contest entry for the Woman X Mare Shipping Contest.
Cover art by pfeffaroo!
Contains Pipp X Human OC romance, Zipp/Human OC friendship, a pinch of Izzyscout, drinking contests, waking up married, sexy mother-in-laws, Starbucks commentary based on Reddit posts, and more pony shenanigans and wholesomeness.
Chapters (4)