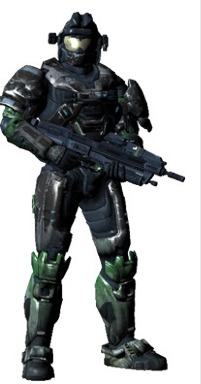 I am Spartan 227 a highly trained SPARTAN-III Super soldier that served during the fall of Reach. No, I am not Noble-6. I did serve along side them, but I was never seen mainly due to the fact I flew Sabres amd provided air support. However when I heard of the Pillair of Autumn making her escape after Six had risked his life using a MAC cannon. I made myself a mission to keep him alive. After all SPARTANS never die, they are just missing in action. I soon found that my mission has been altered, follow me on my journey in world that Humanity has never discovered.
A halo crossover with MLP. Shall we see where this goes?
p.s i have not read much Halo Crossovers so I do not know what to expect
Also on a note. I have based my Charcter's HUD off the game Halo Reach however I have added a few 'personal' additions to the suit. Why? Becasue come on who wouldn't make the suit more atuned to them?
Chapters (3)