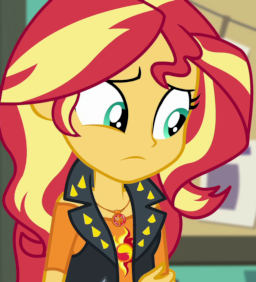 Prom is just around the corner for Canterlot High School, but Sunset Shimmer just can't get excited for it. She doesn't know the reason why, but no matter what she does or who she talks to, she's just not feeling it. She wants to be excited, but she can't conjure up the feeling.
While her friends party and have the time of her life, she goes through the motions, struggling to find herself. But as the night progresses, she begins to discover what she really wants.
---
A story about anxiety and expectations. Partially inspired by true events. Written as part of a personal 24-hour writing challenge to get my creative juices flowing.
Chapters (1)