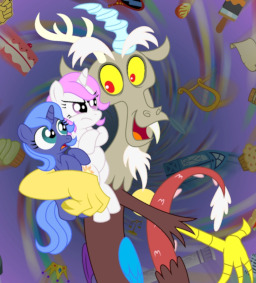 Source
Once upon a time, in the chaotic land of whatever its unruler felt like calling it at the moment, two sisters discovered their destinies and awakened their true potential. Flush with vast, cosmic power, they challenged the master of creation.
As was often the case when dealing with him, it didn't go according to plan.
Written for F*** THIS PROMPT! 13. Prompt: Immortality makes ponies very emotional.
Chapters (1)