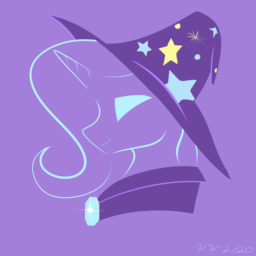 Source
Somepony has dared to curse the Great and Powerful Trixie with a horrible Hex of Invisibility! This is an outrageous travesty, and Trixie will make sure that the responsible pony will pay dearly!
...just as soon as she can find somepony who doesn't run away from her disembodied voice, that is.
Cover Art: TGAP Trixie by Wilshirewolf. Used with permission.
Chapters (1)