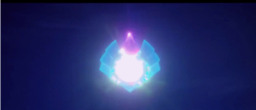 The winding path leads us often back to where we once were; even as we have forgotten where that was. It was Sunny Starscout who had chartered that return trip once more for Equestria. Returning to them not just their magic and not just their history, but their long lost connection to something far greater.
It was against the discourse that harmony was reawakened, arms outstretched to welcome its lost herd.
---
Yes, back to an old favorite style of mine that I tend to go to after some pretty big events. The grand mystery of it all and the swelling hope that momentous moments provide. I always have fun writing these ones, and I hope you enjoy reading it. I'd love to hear what you think.