My few, and rarely updated stories are all written mostly from the point of view of Arcanum Folklore. These stories are meant to be set in different points in his life serving as our eyes and ears of the shadows, and hidden dark corners, and the deepest pits of horror of the world in which Equestria exists.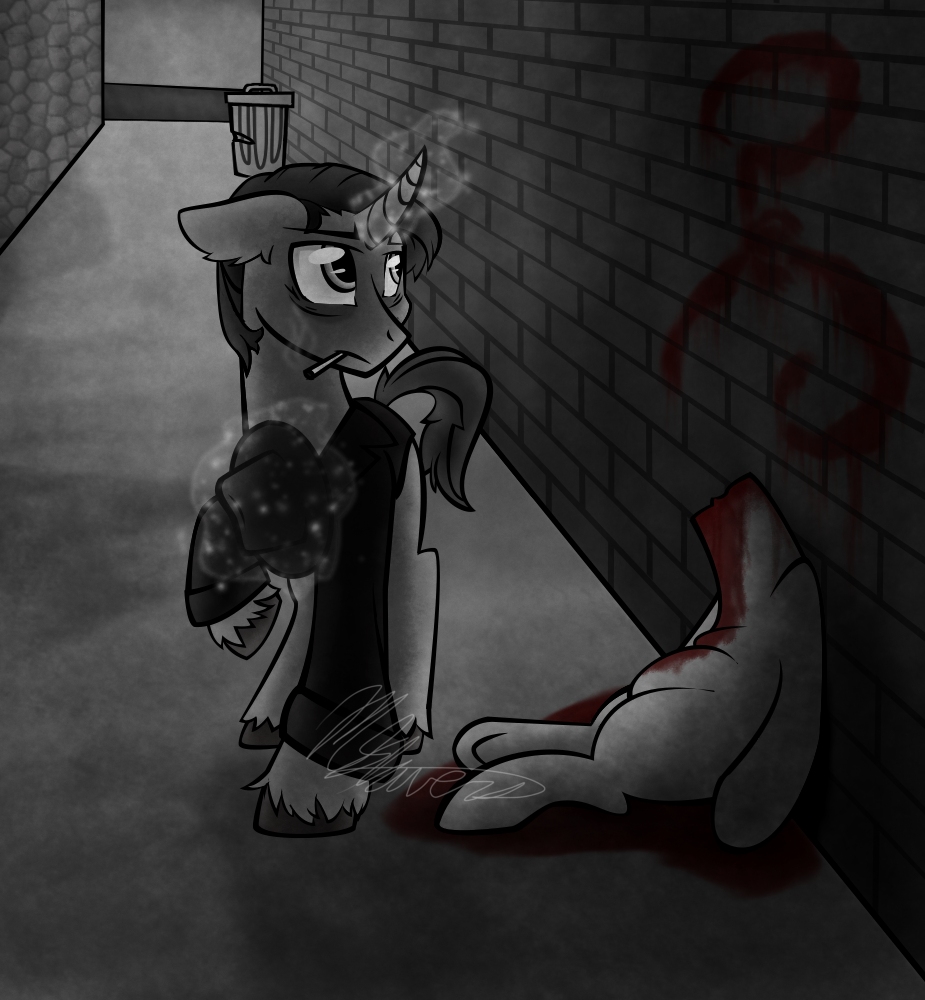 So to all of those that have read my fimfiction stuff. I ask what sort of individual do you take this character to be? And your opinions on what he represents.
I made him with a purpose, and that purpose was as a middle finger of OC's past, and at the same time a representation of Horror Comic and Dark Fantasy characters.