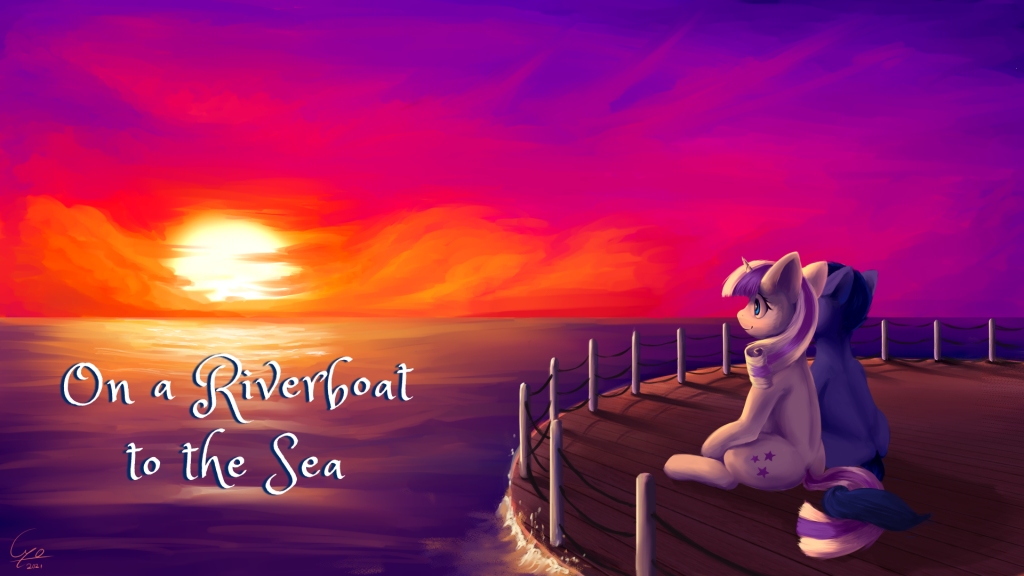 You've now seen the notification, no doubt - but my newest story, "On a Riverboat to the Sea," has just been released! I hope you all enjoy it. The story has six chapters and will be updated daily until completion, so be on the lookout for when the next chapter is published.
Special thanks to my wonderful pre-readers and editors: Stinium Ruide, Ninjadeadbeard, Seriff Pilcrow, and applezombi. It's thanks to you guys that I was able to get this story ready for publication.
And another special thank-you to Cyonix for drawing the amazing cover art!