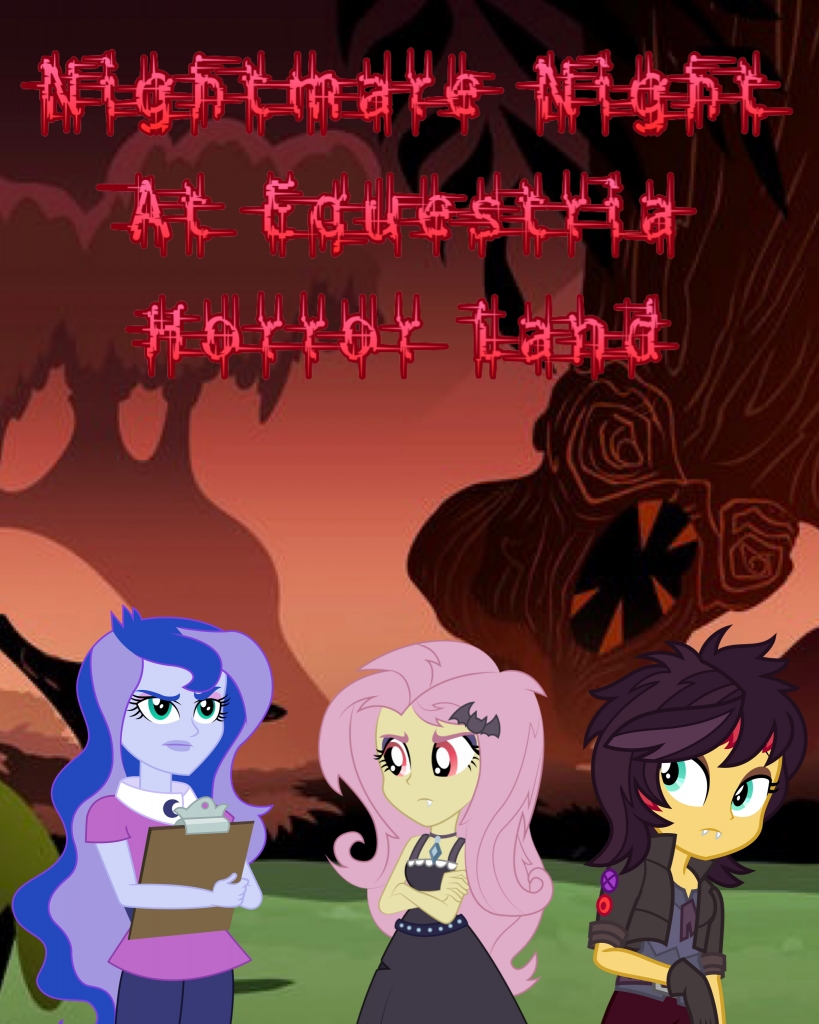 During that time of mouth, The Rainbooms celebrate by watching horror movies while wearing costumes at Sunset's place. But then they come up with a great idea to make one of their favorite movies come true, at Equestria Land! They want the final day of the month to be a night full of horror but also excitement with tons of their friends coming over.
But once Sunset's friends and Vignette took care of redesigning in the theme park before nightfall, Equestrian Magic appeared and around that time during Equestria, Nightmare Night is celebrating while the offspring of Tantabus's Magic transformed the entire park, including everyone who's there.
---
This fanfic is also a sequel to The Magic Of Mermaids, mainly people wanted a Fluttershy special and now they want a Halloween special. Hopefully this would be shorter then when it comes to the amount of chapters.