Shining Dazzlings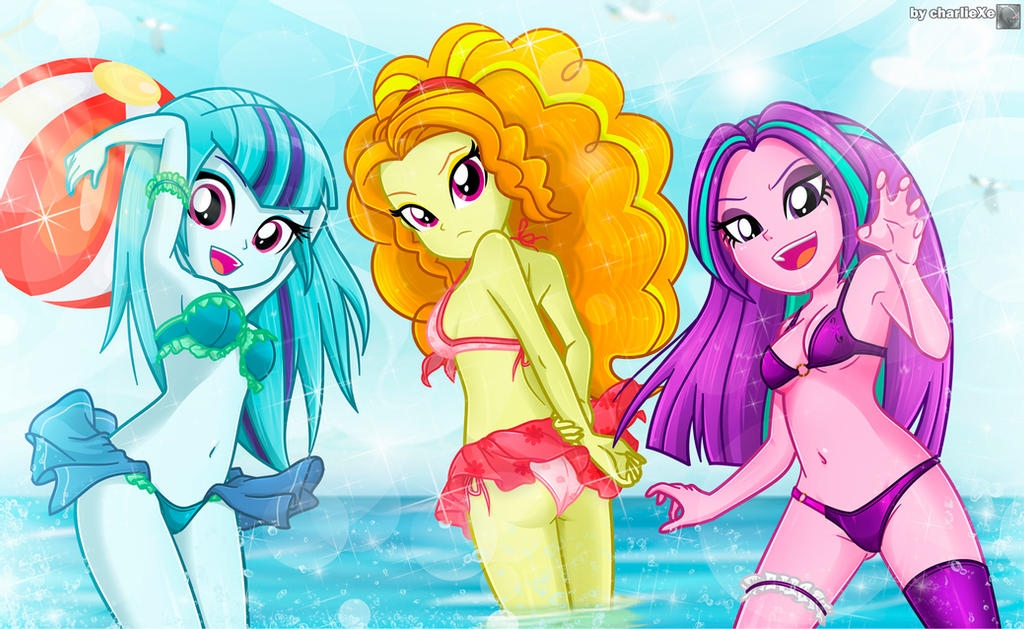 The Dazzlings spend their day on the beach while encountering the citizens on the beach.
Even as a job to get some adornment from their singing fans, it wasn't enough. They only go on vacation once for every once in awhile after making enough money. Not to mention the swimsuits they had to afforded.
They want attention from so many people from their instead in other hobbies. But little did they know, they have their sights on a certain someone they're giving a liking to on the beach. And that someone is you.