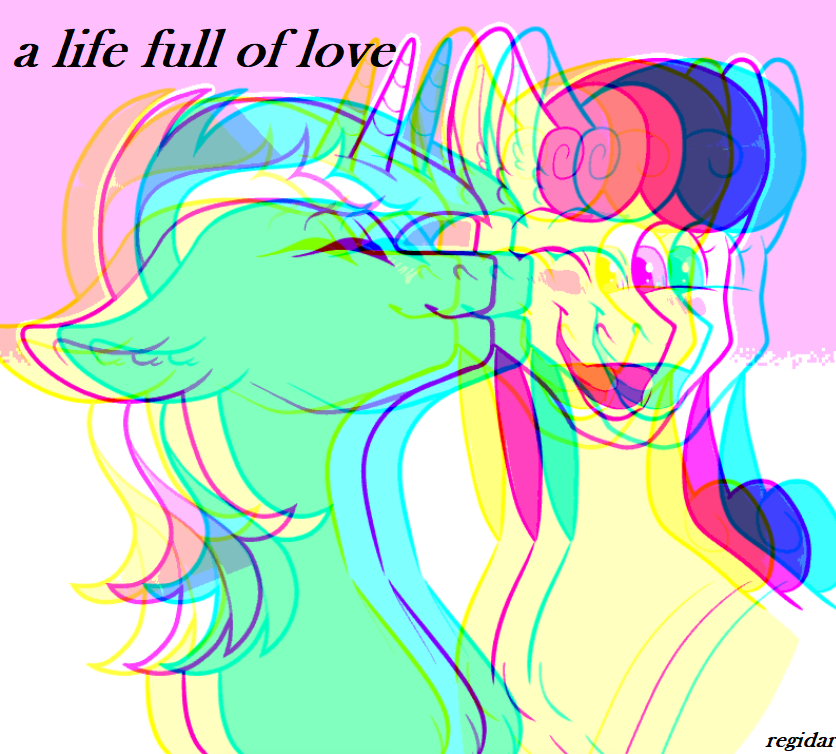 Things have changed since Lyra moved away to Canterlot. Every time she returns to visit Ponyville to visit old friends, everything seems... off. Ponies seem subdued. Life feels washed out. Without love.

And she's determined to fix that.
---
call it a spiritual prequel to "toffee", or rather, "toffee" is its spiritual sequel. I wrote them months apart and they weren't planned to be related to one another save for the fact that they are both lyrabon (which is more to do with my unhealthy obsession with the ship than anything else), but in retrospect i feel like they're part of the same timeline. who knows, maybe eventually we'll even get some stuff of their time together, not just at the very beginning and after the end of it
also, a pitiful attempt to write something that could be construed as "happy"