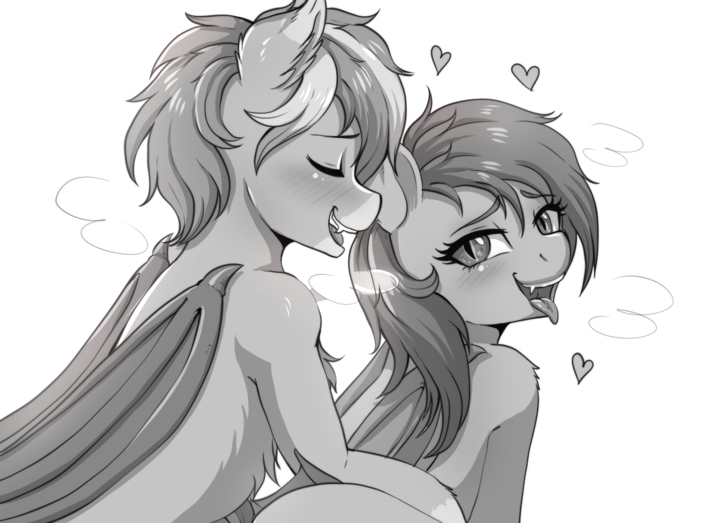 After 10 hours, DoMS is sitting pretty at 50/14 in 5th place in the feature box. I made a promise to the Incest is Wincest Discord chat that if it did, I was writing a sequel, so that's what I'm going to do after taking a short break from writing, maybe a few weeks or so.
To clarify, this story is a sequel itself to Don't Feed The Bats and everything in that story is fully canon to this one. The reason they aren't linked is a phenomenon I call "The Sequel Curse" -- the tendency of readers to avoid sequels out of a desire to save the time and energy of reading 2 or more fics. Featuring on Fimfiction basically amounts to getting as many people on your story as possible and entertaining them long enough for them to get to the end, upvote and comment. It is not a measure of the overall quality of the writing. That said, the more people read, the more people I can entertain, so why not play the algorithm game?
Once DoMS has cooled off, I will link the two stories together as they were meant to be.
Well, enough about me. I want to give a plug for a Clopficsinthecomments story you'll find an embed link to down below:
[Adult story embed hidden]
Yes, I have a lot of nerve plugging a guy with six times my followers, just follow me for a second...
This story is criminally underappreciated due to its length and people aren't giving it the love it deserves. I edited this story and can attest to its quality. It has great characters and clop scenes, and the best story of any one of Cloppy's many stories. The man put over a hundred hours into this thing and real honest-to-god effort when he could have spent it writing low-effort garbage. This man deserves more views for thing. I know we all have a little too much to read these days but please, if you can spare the time, give this gem a read. I know he'll appreciate both your readership and your comment if you're so inclined.
Thank you for your readership, your willingness to give a lover of country pone a chance to entertain you and I'll see ya next time!